Caught Red-Handed Workshops Strengthen Maritime Security Networks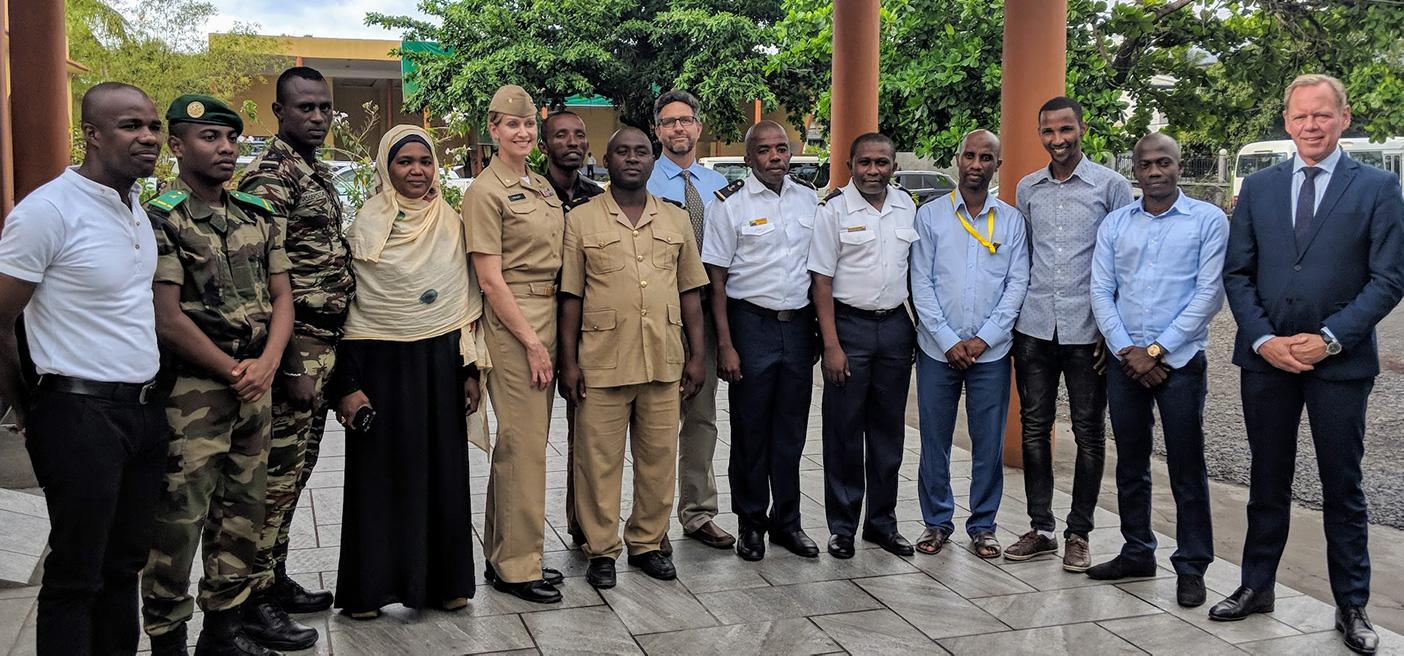 Event Date:

Thursday, October 4, 2018
Illegal, unreported and unregulated (IUU) fishing is a global issue, costing the global economy an estimated $10- $23 billion annually. IUU fishing continues to be a pervasive issue because it cannot be regulated by states alone-- it requires regional and international coordination.
That is the purpose behind the Caught Red-Handed workshops, designed and led by OEF program Secure Fisheries, along with the United Nations Office on Drug and Crime's Global Maritime Crime Programme. The workshops bring together navies, coast guards, and law enforcement officials in order to increase coordination, intelligence sharing, and enforcement of fisheries laws in the Western Indian Ocean to fight IUU fishing.
Workshops have taken place in:
Sri Lanka
Maldives
Kenya
Mozambique
Tanzania
Mauritius
Madagascar
Comoros
And have discussed tactics including novel phone applications, inter-agency taskforces, and improved information sharing.