Fisheries Conflict and Maritime Security Make a Splash at Our Ocean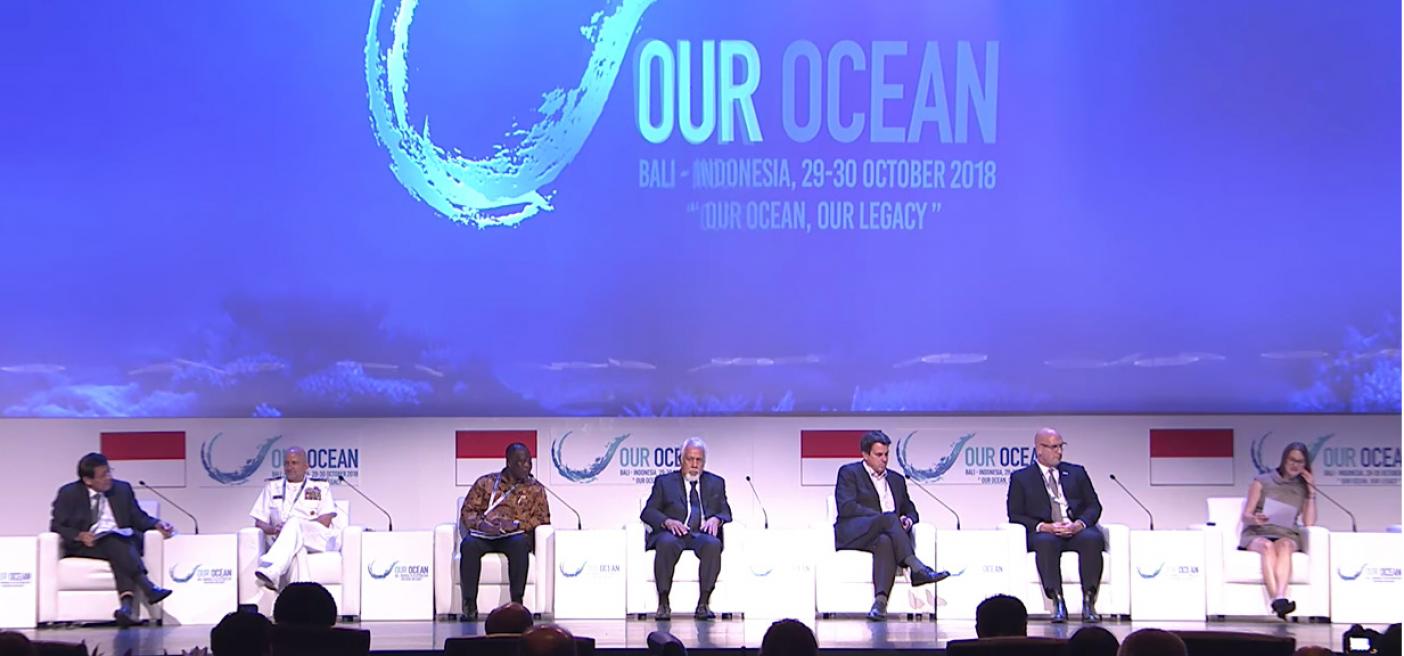 Event Date:

Tuesday, October 30, 2018
On October 29–30, the government of the Republic of Indonesia hosted the fifth Our Ocean Conference in Bali. This year's theme, "Our Ocean, Our Legacy," embodied the desire of delegates to drive political will in taking actions to preserve the ocean's health. Maritime Security, one of six pillars of the conference, drew attention to the problems of illegal fishing, trafficking in arms and drugs by sea, human slavery on fishing vessels, and the links between poor maritime governance and insecurity. Dr. Sarah Glaser, associate director of Secure Fisheries, represented One Earth Future as a speaker during the Maritime Security plenary.
"The Maritime Security pillar recognizes explicitly what we all know intuitively: the blue economy, sustainable fisheries, ocean health, climate—they are intrinsically linked to human well-being," she said.
Read more about the suggested actions for addressing maritime security and Dr. Glaser's talk here.