A Global Catch: Working Together to End Illegal, Unreported and Unregulated Fishing
Last month the Fiji navy urged that country's parliament to adopt the Port State Measures Agreement (PSMA), an international contract created by the Food and Agriculture Organization of the United Nations, that is widely believed to be effective in combating illegal, unreported, and unregulated (IUU) fishing. If Fiji decides to ratify the PSMA, it will join 54 other countries, including the United States and Somalia, in the first non-binding agreement of its kind.
One in every five fish caught every year in the world's oceans is thought to originate from IUU fishing. The illicit catch is valued at $10-$23 billion annually.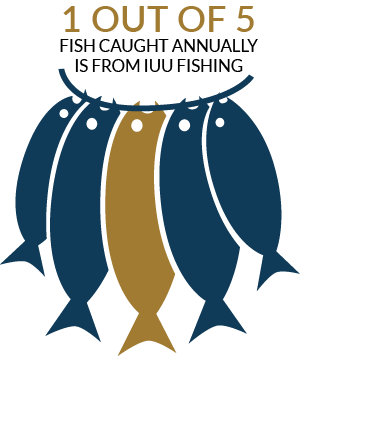 "The ocean's bounty is a public resource," said Dirk Zeller, head of the Sea Around Us – Indian Ocean. "The world should know who is taking what."
Taking stock is difficult, however. Zeller's research found global catches from 1950 to 2010 were 50 percent higher than that reported by the FAO's, based on government data. The true extent of IUU fishing remains unknown.
Understanding the scope of the problem is also challenging because many aquatic species, like tuna, are highly migratory. Fisheries management cannot be implemented by sovereign states alone because they are subject to international jurisdiction. Therefore, cooperation between coastal states is needed to conserve marine resources.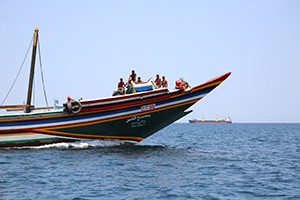 PSMA is an effective example of how maritime collaboration can have an impact. States apply the agreement by prohibiting foreign vessels suspected of engaging in IUU fishing from entering their ports and landing their catches. The PSMA discourages illicit vessels from operating while simultaneously blocking IUU fishery products from reaching national and international markets.
June 5th marks the inaugural International Day for the Fight Against Illegal, Unreported, and Unregulated Fishing. The day, observed by the UN, coincides with the second anniversary of when the PSMA entered into force. In that time, the measures have already had a positive effect.
In 2015, Somalia asked Oman to close its ports to Korean owned trawlers who were operating illegally in Somali waters. This was a big win for Somalia who has had difficulty enforcing its exclusive economic zone in the Indian Ocean. By partnering with Oman through the PSMA, Somalia was able to stop the flow of illegally caught fish into the marketplace.
UN initiatives like the PSMA and the related Sustainable Development Goal 14 have galvanized the international community to take action, cooperate with one another and "end overfishing, illegal, and unregulated fishing and destructive fishing practices
Learn more about IUU fishing from our Secure Fisheries program in their blog and in this video below.